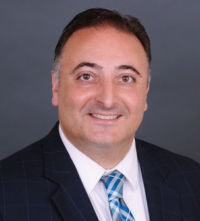 Marc Alessi
Lobbyist
Marc Alessi chairs the Startups and Economic Development practice groups at the firm, advising small to mid-sized companies and the entrepreneurs that run them. His work includes counseling clients and negotiating on their behalf on a variety of transactional and business matters including financing, expansion plans, real estate, and issues facing emerging companies, with a particular focus on the technology and healthcare sectors. Marc also works with clients in the area of trusts and estates.
Marc's advice to clients stems from his own experience navigating the entrepreneurial ecosystem of Long Island and New York State. He serves as the Executive Director of the Business Incubator Association of New York State, Inc., a nonprofit trade association dedicated to the growth and development of startup and incubator-based enterprises throughout the state. Marc has helped launch and finance a number of early-stage companies across a variety of industries, including biotechnology, IT, construction, and real estate. A founding member of the Hamptons Angel Network and former Executive Director of the Long Island Angel Network, Marc helped establish Accelerate Long Island, and currently serves as Chairman and Founding CEO of one of their portfolio companies, SynchroPET. The company has licensed patents from Brookhaven National Lab for a new way to build medical imaging.
Marc has a history of public service on Long Island and in New York State. While still a law student, he was appointed as the Downstate Director of Intergovernmental Affairs for the New York State Comptroller's Office, charged with ensuring that each level of government-operated in accordance with state law. Marc was subsequently elected to the New York State Assembly in 2005 and served three terms representing the First Assembly District, which included the Towns of Brookhaven, Riverhead, Southold, and Shelter Island. Marc naturally gravitated toward policy areas that would help create an incentive for investments in start-up enterprises in New York State, serving as Chairman of the subcommittee on the emerging workforce as well as a member of the energy, labor, transportation, local government, agriculture, and aging committees and the subcommittee on alternative energy.